Four universities, several nonprofits, 27 years, millions of dollars, thousands of members, hundreds of volunteers, scores of special events…my fundraising/advancement career in a nutshell.  I learned quickly that the quickest way to leave money (or any other expression of support) on the table was to not genuinely connect.  Most importantly, you have to reconnect what your audience knew about your institution before sharing with them what you want them to know.  That single shift in perspective will improve fundraising success, engage alumni and donors as the parents of potential students, create compelling major gift proposals and create connections that extend beyond annual fund donations.  The concept works … for everything!
Have you ever looked at all your messaging activity – social media, annual fund solicitations, newsletters, major gift proposals, publications, recruitment materials, etc. – and thought "Why do we have some success, but not momentum?  Shouldn't we have more effect on all fronts? With all these communications efforts, why aren't we getting greater participation and support?"?  Lack of momentum comes from lack of connection:  true connection to audiences, and connection between efforts to reach critical mass.  End the pain and increase the support from your audiences.  And don't forget parents!  I wrote the chapter on how advancement and student services works together with parents…yes, literally "wrote the chapter."
There is no reason why your reader can't simultaneously be a donor, association member, ambassador, parent of a student, recruiter and so on without specifically asking for all of those things – what a jumbled letter that would be!
Remember, your school, college or university of today is not the one they remember.  Bridge the gap to gain connection and trust with well-considered copy for promotional materials and letters for fundraising, marketing and recruiting.  Chances are that few of your team members are familiar with "then" and connecting it to the institution they work at now. The disconnect leaves significant amounts of money on the table.
Connect.  Persuade.  Engage.  Inspire.  See my offer of a free review at the end of this message.
Only connect! That was the whole of her sermon. Only connect the prose and the passion, and both will be exalted, And human love will be seen at its height. Live in fragments no longer. Only connect…
–E.M. Forster, Howards End
Alumni seem like a logical audience for contributions and for influencing incoming students, like their children or grandchildren.  Exactly…logical. But, alumni perceptions, memories, sense of nostalgia, connections, understanding and comfort levels are emotional.  Not logical.  You may be leaving dollars on the table – tuition, fees and donations – by not creating a connection to the people, experiences and culture of what they remember so they can better understand, accept and embrace those things of today.
I served four universities in university advancement leadership roles.  My message to my team when I arrived at each institution was "The world didn't begin the day that I arrived here, or that you arrived here.  We need to understand what and who came before us, and then we ultimately work for our successors."  The last university, where I served as associate vice president, was part of the same system that my alma mater is part of.  I knew that my experiences at my alma mater were not translatable to the office that I began leading in 2001.  One of the first things that I did after I arrived was to attend a class session of about a dozen of the university's iconic, legendary faculty members. I needed the perspectives of the culture and its people if I expected to understand and empathize with my new audiences.
You must reconnect others to what they knew before you share with them what you want them to know. Be intentional.  Let each letter, email and web page be part of the solution.  Each will be more successful, and collectively they create momentum that becomes inertia.
For five years, I wrote a monthly newsletter to alumni, donors and friends to connect them to the university and provide them a sense that, no matter how long ago it was that they attended, donated or worked there, the university was still theirs.  The newsletter connected; it drew people back to the campus, encouraged engagement and prompted support.
Don't leave money on the table.  By crafting copy influenced and inspired by my unique methods, I can bring your alumni home as donors or as proud parents of new students, and engage them in the future of their university.
Connect people with words they are familiar with and that provide a sense of kindredness.  When I created poems to honor the Space Shuttle family at the time of the program's retirement and Vietnam-era Veterans, I focused on choosing words that were familiar to the audiences, whether others completely understood or not.  Used at university events, the poems connected.  They connected passion to the prose, and the audience to the university.  In all your communications…connect.
Don't leave money on the table.  Be intentional and strategic, and empower each document individually while creating the force of them united.
(If you are lucky and/or strategic, you'll find the alumni who are dissatisfied with your university.  The door is wide open then!)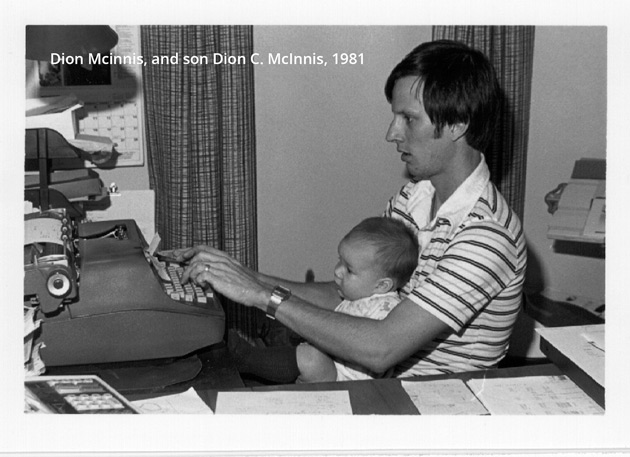 "I've been a photographer since six, a writer since 12 and a poet since birth."  ~Dion McInnis
Special Offer!
I want your business.  But I don't just want your business.  I want you  to succeed.  I will review the document of your choosing (up to 800 words – about the length of this letter) for its effectiveness in connecting and will offer suggestions to improve its success.  It can be a solicitation letter, membership promotion, fundraising web page…your choice.  Just give me the document, a list of the intended audiences with as much specificity as possible, and I will contact you for a video call to discuss it after I have reviewed it.  I use Skype for these calls.  If you don't have Skype, we can have a phone call, but you will miss the whiteboard session part!  Of course, your document and our conversation will be confidential.  The review call will last 20 minutes.  Contact me today (832-877-8821 or Dion@DionMcInnis.com) if you are interested in this offer.