More than a quarter century of fundraising experience at four universities, two at the lead administrator level and two at the college level, and never did I serve where the advancement operation was funded at levels considered minimal for public universities with the alumni and donor pools the size of which I was fortunate enough to have.  Sure, it would have been nice to have an appropriately funded and staffed operation, and benefitted from leadership teams who were interested and engaged in the processes, but then I would not have learned how to be creatively efficient and effective, and I wouldn't be able to serve nonprofits the way I now do.  Is your resource development area squeezed tight, understaffed and on the verge of burnout?  There are answers.  I found them the hard way and bring them to you today. There are several free resources linked below, and a special offer at the end of this letter.
There is much too much to do with the staff size you have, the level of board activity you have, and the budget you have.  Fix that with focus, attention to morale, continual improvement and copywriting that is strategic, efficient and effective.  Without much organizational investment, my teams were able to garner millions of dollars, engage thousands of members, orchestrate hundreds of volunteers and execute scores of successful events.  My "teams" were as small as one person, besides me.  I felt the pain you feel; there are solutions and there is relief. Get greater return on your investment of time, money and other resources; lower stress and anxiety; focus your board.
Connect.  Persuade.  Engage.  Inspire.
Connect…the dots and people.  Billions of stars:  connect them properly and you have constellations; aggregate them appropriately, and you have stunning galaxies.  Your opportunities are equally abundant, but are they merely beautiful to behold or have you been able to connect them?  Have you been able to effectively connect to those who take your nonprofit on its journey and mission?
Focus: By deconstructing a paragraph from Ben Franklin's autobiography and reconstructing it with an eye on fundraising, your entire team (staff, volunteers and board) will gain greater focus, efficiency and the ability to "keep their eye on the ball" at all time.  Email me at Dion@DionMcInnis.com and I will send you my book, complete with embedded audio clips.  You will need to save the file for the clips to be clickable.
Morale: It takes everyone for fundraising to succeed.  I always told my teams that the development officers were not the "golden children" of the advancement office; they were the harvesters, so to speak, and everyone had a role in preparing the field.  Everyone is important. Develop a team that will grow and flourish.
Copywriting that connects:  Fundraising appeals, major gift proposals, social media, blogs … copywriting should connect, persuade, engage inspire.  It can, and will, when all the efforts are strategized together, creating a different version of "compound interest."
Only connect! That was the whole of her sermon. Only connect the prose and the passion, and both will be exalted, And human love will be seen at its height. Live in fragments no longer. Only connect…
–E.M. Forster, Howards End
Garner more resources with what you have by connecting the team to each other, and the team to supporters.  I am here to help with strategic planning, support and copywriting services to get you there.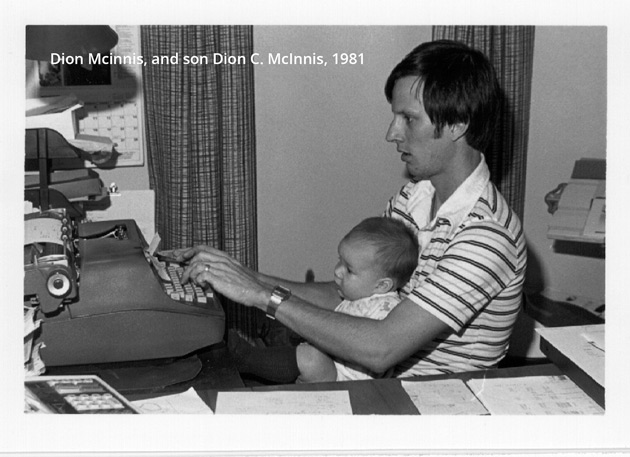 "I've been a photographer since six, writer since 12 and a poet since birth."  ~Dion McInnis
Connect.  Persuade.  Engage.  Inspire.  Contact me for copywriting and other solutions to your engagement and fundraising needs.  Dion@DionMcInnis.com, 832-877-8821.
Special Offer
I want to help your organization succeed in garnering as much support as possible, and as effectively as possible with the resources you have.  Share with me the executive summary of your annual plan (maximum 800 words) and I will review it to identify possible ways to get more efficiencies and effectiveness from your plans and resources.  Be sure to include with your plan the total number of team members, and their job titles.  I will contact you for a Skype session (phone will be okay if you don't use Skype, but you'll miss the whiteboard exercise!) to discuss my review and answer questions for 20 minutes.  I want your business, and I can help you succeed.  That is why I make this offer.  Your document and our conversation will, of course, be confidential.  Contact me today at 832-877-8821 or Dion@DionMcInnis.com.