---
---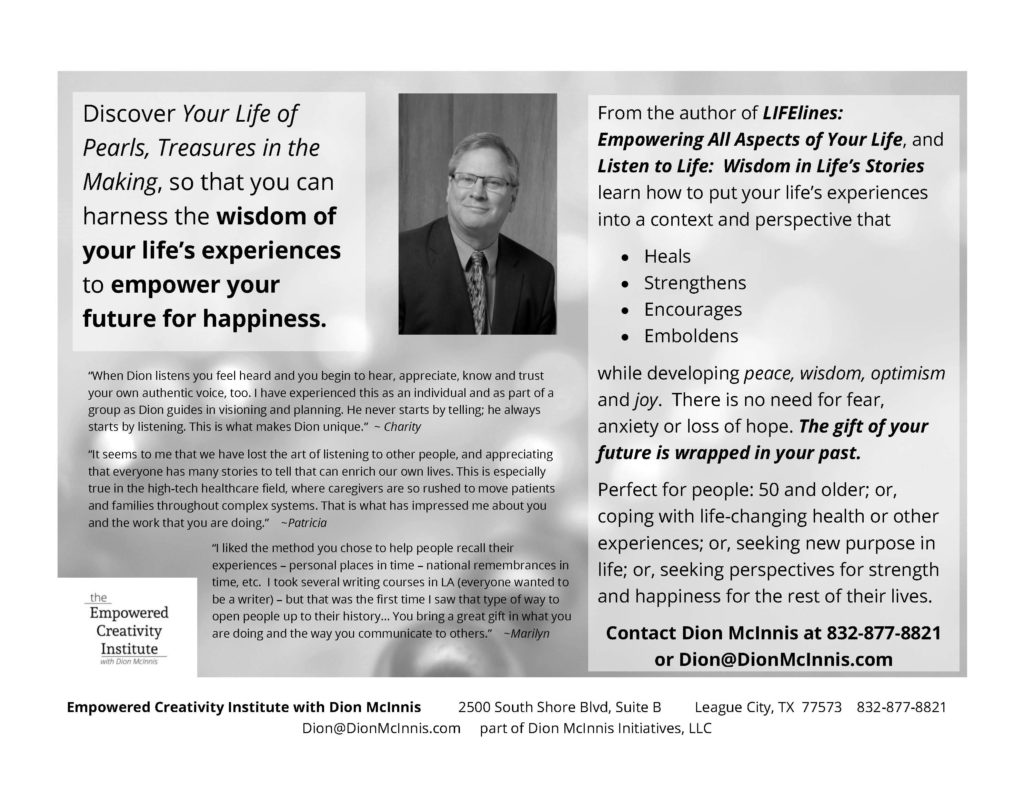 ---
Your center or management company…
Your business that focuses on serving seniors…
Your organization or association that serves the senior community…
… can utilize this program to empower seniors, bridge generations for seniors and their families, position your business in front of this important market
---
W. Scott Peck said that the work of love is attention and the greatest expression of attention is listening.  Help your team express love to seniors by enhancing their listening skills.  Listening is a critical skill for leaders, and for the all members of the team.  Make the six steps of listening part of your culture.
---
Have your or your elder's story forever.
Using my approach described in LIFElines, I will work with you (or your parent, grandparent, elder, senior…) to find the essence of the story and the thread by which you want your story held together.  Your bio will then be prepared, photos from your collection added, and a book produced.  This 6×9 book will have approximately 15,000 words and will be a treasure for you and your family.  See what I've done in short bios; imagine a book!  Contact me for more information and to start the process.